We have developed an end-to-end, retrosynthesis system, named ChemiRise, that can propose complete retrosynthesis routes for organic compounds rapidly and reliably. The system was trained on a processed patent database of over 3 million organic reactions. Experimental reactions were atom-mapped, clustered, and extracted into reaction templates. We then trained a graph convolutional neural network-based one-step reaction proposer using template embeddings and developed a guiding algorithm on the directed acyclic graph (DAG) of chemical compounds to find the best candidate to explore. The atom-mapping algorithm and the one-step reaction proposer were benchmarked against previous studies and showed better results. The final product was demonstrated by retrosynthesis routes reviewed and rated by human experts, showing satisfying functionality and a potential productivity boost in real-life use cases.
BROOKLYN, N.Y.–(BUSINESS WIRE)–Accutar Biotechnology, Inc., a biotechnology company focusing on artificial intelligence (AI)-enabled drug discovery, today announced that the U.S. Food and Drug Administration (FDA) has cleared the company's investigational new drug application (IND) for AC0682 for the treatment of patients with estrogen receptor (ER)-positive breast cancers. AC0682 is an orally bioavailable, chimeric degrader molecule designed to target and degrade ERα protein with high potency and selectivity. ERα is a hormone-regulated transcription factor that plays a critical role in breast cancer initiation and proliferation, and nearly 80% of breast cancers express ERα. Accutar expects to begin enrollment of a Phase 1 clinical trial for AC0682 in the last quarter of this year.
"The IND clearance for AC0682 is a key milestone for Accutar and AI-enabled drug discovery. This is an important validation that our AI platform can support and advance the discovery of potentially differentiated clinical candidates quickly, especially complex compounds such as chimeric degraders. To bring one of the world's first wave of AI-enabled molecules into clinics with our own platform is a great achievement. " said Jie Fan, Ph.D., Chief Executive Officer, Accutar Biotechnology, Inc. "The IND clearance for AC0682 is also critical towards offering a potential new breast cancer treatment based on a differentiated mechanism of action from fulvestrant, which is the current standard of care for this patient population. We look forward to the clinical benefit that AC0682 treatment can potentially provide to the ER-positive breast cancer patients."
"Treatment options are limited for patients with metastatic ER+ breast cancer after hormonal and CDK4/6 inhibitor treatment," said Dr. Erika Hamilton, Director, Breast Cancer and Gynecologic Cancer Research Program, Sarah Cannon Research Institute at Tennessee Oncology, and the lead Principal Investigator for the study. "AC0682 potentially addresses an unmet clinical need for patients post endocrine therapy and CDK4/6 inhibitors who need additional treatment options. We look forward to exploring this novel drug to advance care for people facing ER+ metastatic breast cancer."
The Phase 1 study will assess the safety, tolerability, pharmacokinetics, and preliminary anti-tumor activity of AC0682 treatment in ER-positive breast cancer patients. Additional information on this clinical trial can be found on www.clinicaltrials.gov.
About AC0682
AC0682 is an investigational orally bioavailable, chimeric degrader of estrogen receptor (ER) α for the potential treatment of ER-positive breast cancers. In preclinical studies, AC0682 has demonstrated potent and selective ERα protein degradation with favorable pharmacological properties, as well as promising anti-tumor activities in ER-positive animal tumor models.
About Accutar Biotechnology, Inc.
Accutar is a clinical stage biotech company focused on AI-enabled drug discovery, and its application to the discovery and development of clinically differentiated medicines.
Be transformative. For patients.
To learn more about Accutar, please visit us at www.accutarbio.com.
For More Information:
Contact media@accutarbio.com
We propose a method based on neural networks to accurately predict hydration sites in proteins. In our approach, high-quality data of protein structures are used to parametrize our neural network model, which is a differentiable score function that can evaluate an arbitrary position in 3D structures on proteins and predict the nearest water molecule that is not present. The score function is further integrated into our water placement algorithm to generate explicit hydration sites. In experiments on the OppA protein dataset used in previous studies and our selection of protein structures, our method achieves the highest model quality in terms of F1 score, compared to several previous studies.
Accutar Biotech Inc., a technology company specialized in AI guided drug discovery, announced Dr. Carlos Garcia-Echeverria serves as CEO advisor to support the company's internal drug discovery pipeline.
"We are honored to have Dr. Garcia-Echeverria's insights to develop best-in-class and first-in-class medicines for unmet medical needs," said Jie Fan, PhD, founder and CEO of Accutar, "Carlos sets a high bar for our AI guided drug discovery efforts which is extremely instrumental to our company philosophy, because in this business, Science Prevails."
---
Dr. Carlos Garcia-Echeverria, Ph.D.
Dr. Carlos Garcia-Echeverria currently serves as Chief of Rx Creation at EQRx. He was the chief operating officer of research and global head of research platforms at Sanofi, where he was responsible for overseeing the establishment and execution of the Sanofi research strategy. Before joining Sanofi in 2010, Carlos held several positions of increasing responsibility at Novartis, including executive director, oncology drug discovery head, where he was responsible for managing multiple late-stage drug discovery cancer programs. Carlos is an inventor on 45 patents and has published more than 190 peer-reviewed articles, book chapters and review papers. He received his Ph.D. in organic chemistry from the University of Barcelona.
Accutar Biotech Inc., a technology company pioneering AI guided drug discovery to bring broader benefits for patients, announced Dr. Pasi A. Jänne joins scientific advisory board to support development of the company's pipeline drugs in lung cancer.
"It is our honor to have world esteemed leaders like Dr. Pasi A. Jänne to advise us to develop precision medicines for unmet medical needs in the field," said Jie Fan, PhD, founder and CEO of Accutar, "Dr. Jänne's insights will strengthen our company's Lung Cancer franchise."
---
Dr. Pasi A. Jänne, M.D., Ph.D.
Dr. Jänne is the Director of the Lower Center for Thoracic Oncology at Dana-Farber Cancer Institute and a Professor of Medicine at Harvard Medical School. He is also the Director of the Belfer Center for Applied Cancer Science at the Dana-Farber Cancer Institute. After earning his MD and PhD from the School of Medicine at the University of Pennsylvania, Dr. Jänne completed his internship and residency in Medicine at Brigham and Women's Hospital, Boston. He subsequently completed fellowship training at Dana-Farber Cancer Institute/Massachusetts General Hospital combined program in medical oncology in 2001. In 2002 he earned a Master's Degree in clinical investigation from Harvard University.
Dr. Jänne's research combines laboratory-based studies, with translational research and clinical trials of novel therapeutic agents in patients with lung cancer. His main research interests center around understanding and translating the therapeutic importance of oncogenic alterations in lung cancer. He has made seminal therapeutic discoveries, including being on one of the co-discoverers of EGFR mutations, and findings from his work has led to the development of several clinical trials. Dr. Jänne has received several awards for his work including from the American Association for Cancer Research, European Society for Medical Oncology and the American Society of Clinical Oncology.
Molecular modeling is an important topic in drug discovery. Decades of research have led to the development of high quality scalable molecular force fields.

In this paper, we show that neural networks can be used to train a universal approximator for energy potential functions.

By incorporating a fully automated training process we have been able to train smooth, differentiable, and predictive potential functions on large-scale crystal structures. A variety of tests have also been performed to show the superiority and versatility of the machine-learned model.

Read More
Accutar Biotech has recently completed a new round of funding from Yunfeng Capital, Coatue, and 3W Healthcare Fund, in addition to the previous investments from ZhenFund, IDG Capital, YITU Technology, Primavera Capital Group, CDH Investments, and other institutional investors. Accumulatively, Accutar Biotech has now raised over US$100 million to support the advancement of the world-leading artificial intelligence (AI)-empowered platform and the expansion of our proprietary drug pipeline.
Accutar Biotech's proprietary AI platform for drug discovery, design, and optimization leverages the innovative universal force-field-based modeling methodology. Demonstrated in multiple cases, Accutar Biotech has successfully reduced the average preclinical drug discovery time to only 1 year.
"Our vision is to use AI to significantly accelerate the research and development of novel drugs," said Accutar Biotech's Founder and CEO, Dr. Jie Fan. "All of our assets will be globally patented, and we are committed to continuously transforming the drug discovery industry with the power of disruptive technology."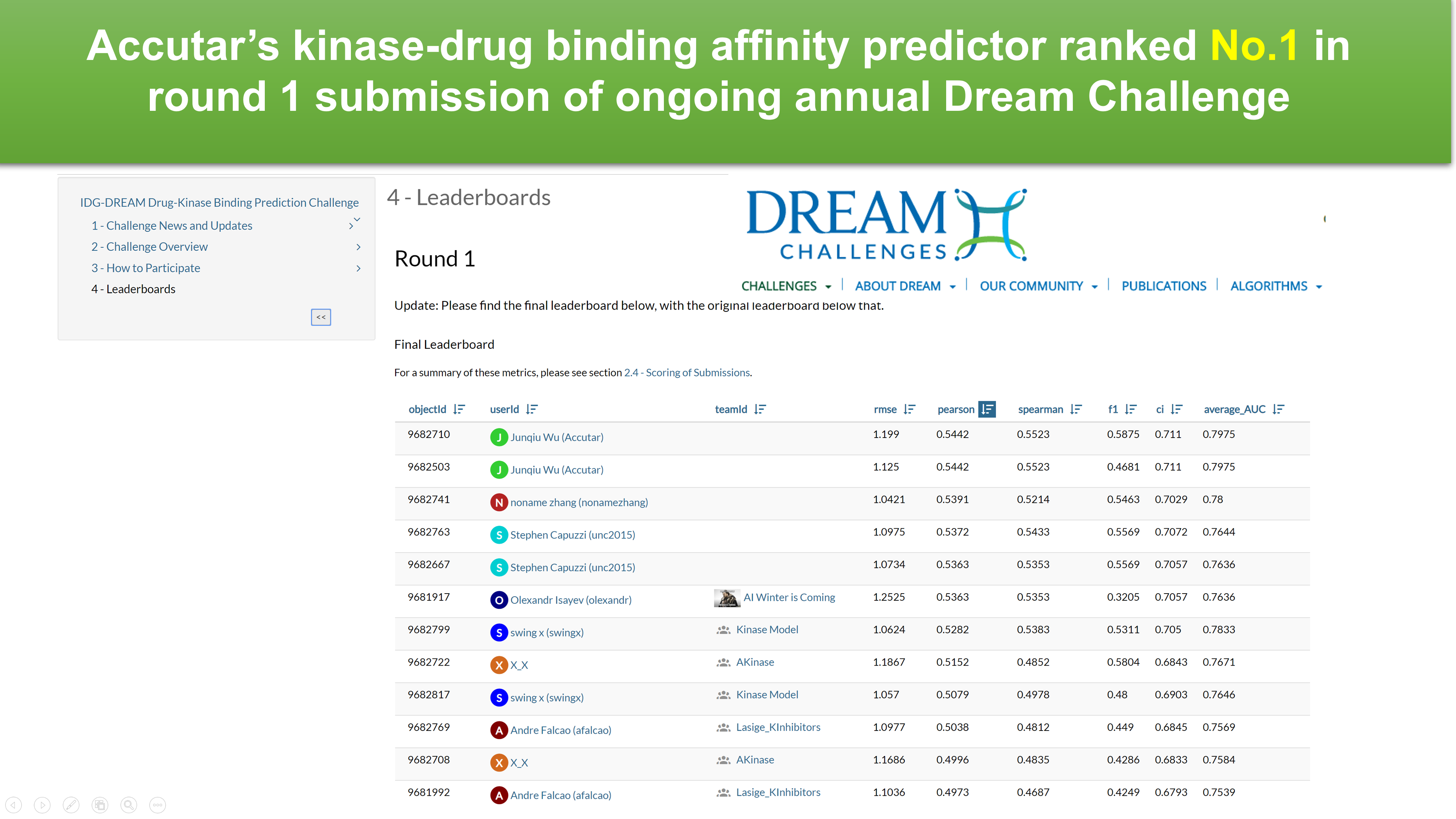 Based on round 1 submission results, the Accutar Biotech team ranked number 1 of over 300 participants in the IDG-DREAM Drug-Kinase Binding Prediction Challenge.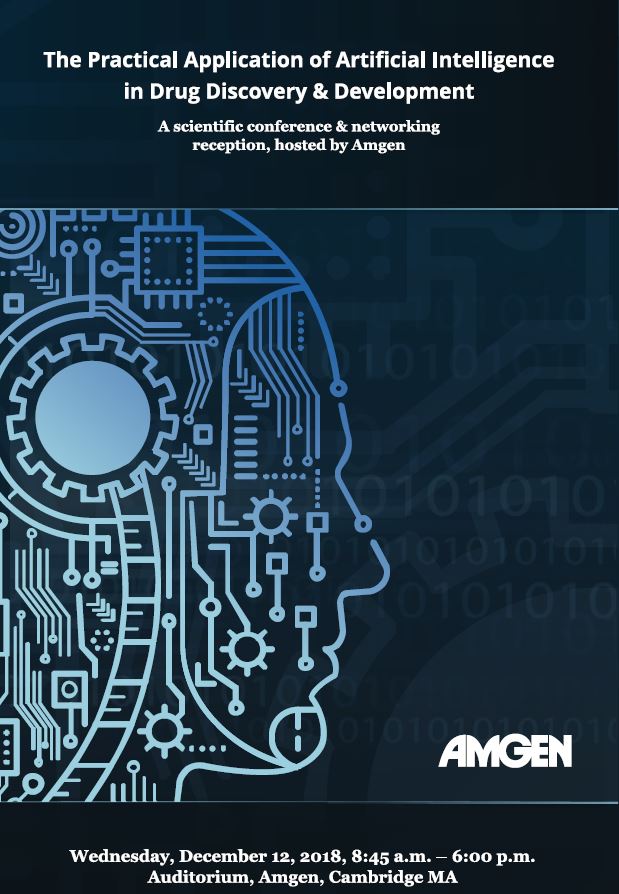 Accutar Biotech CEO, Dr. Jie Fan, was invited to present at Amgen's artificial intelligence conference.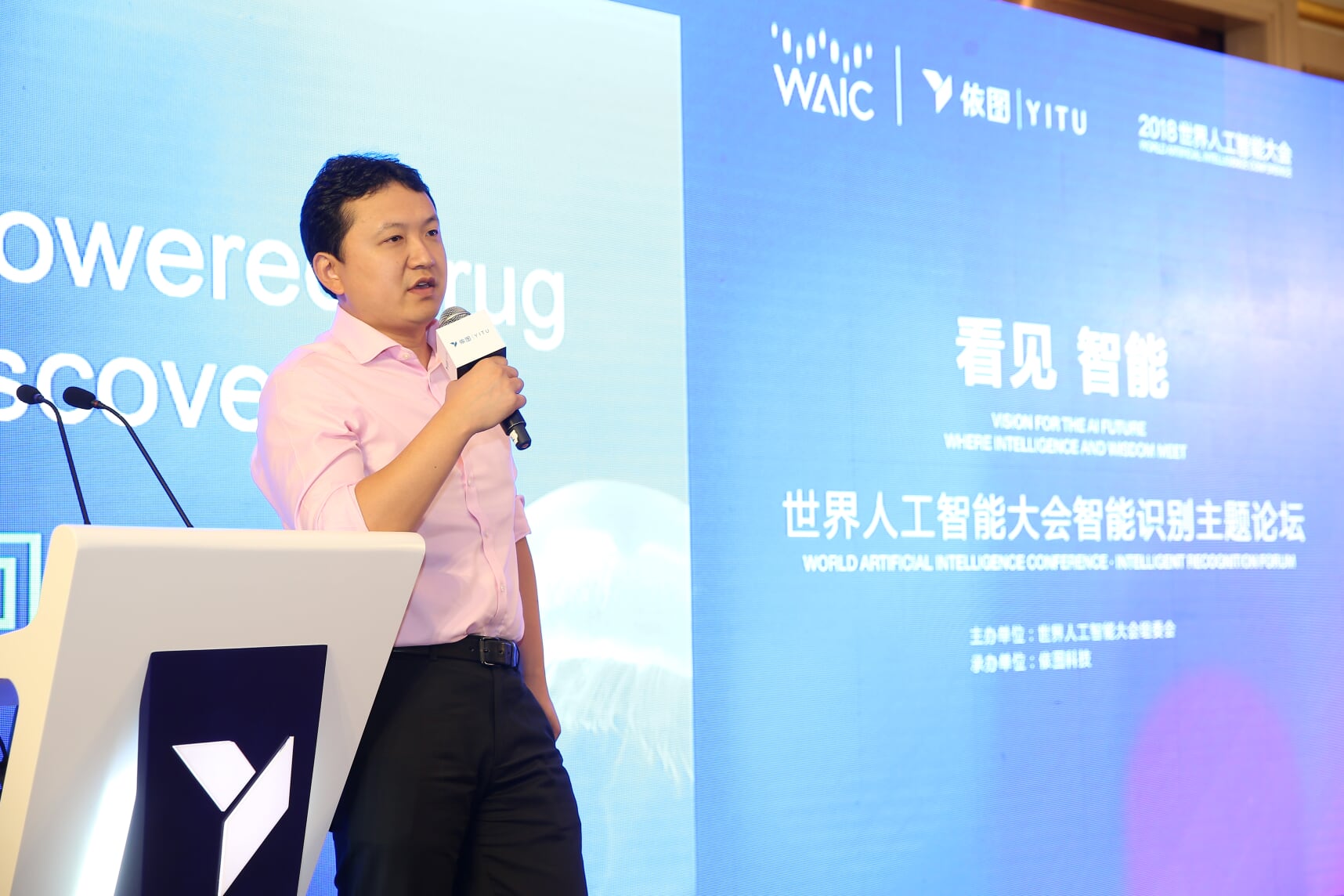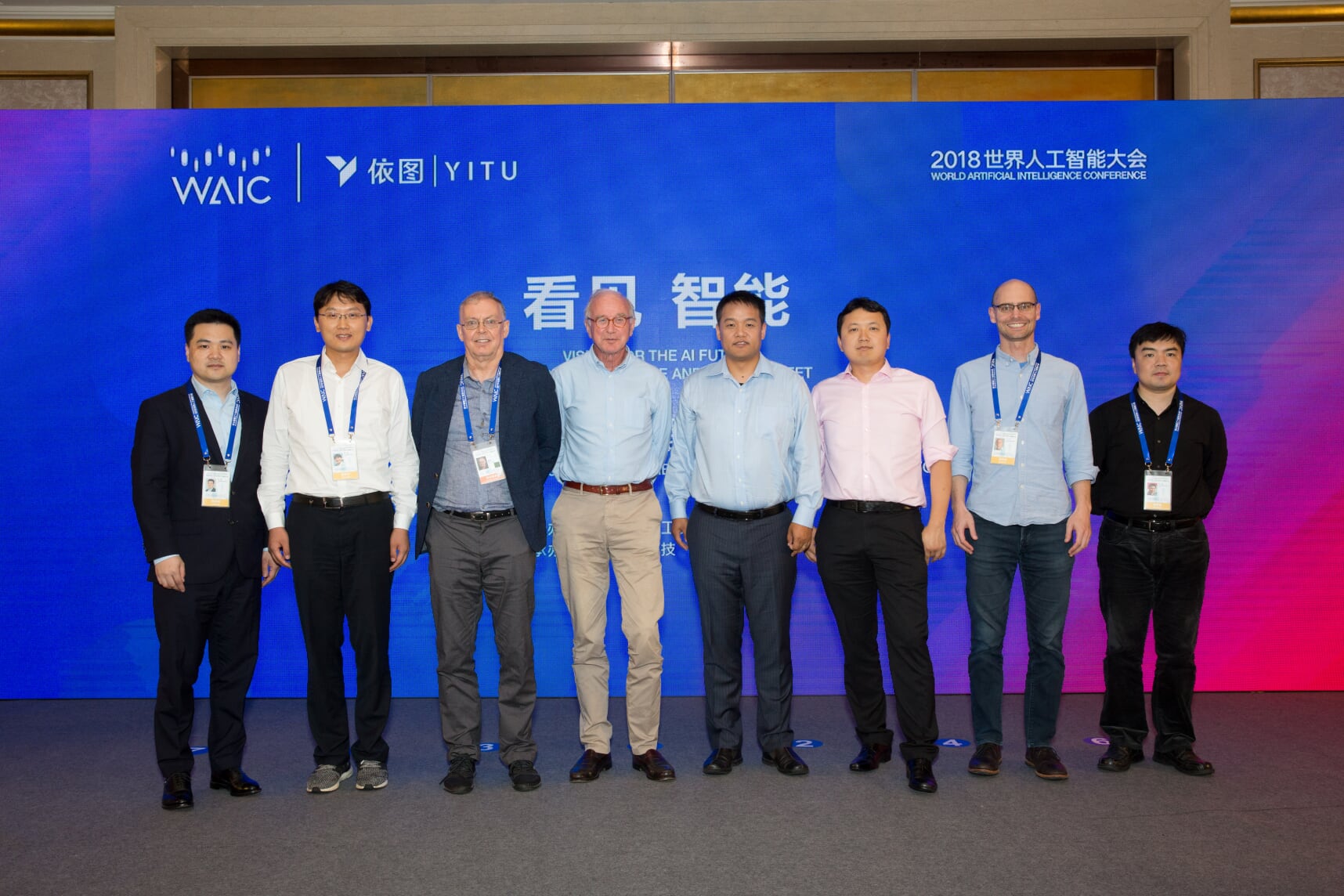 Dr. Jie Fan presents at the 'Vision for the AI Future – Where Intelligence and Wisdom Meet' 2018 World Artificial Intelligence Conference in Shanghai.